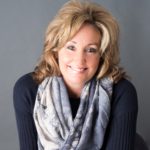 Something is going on…but you're not sure what. You feel uncomfortable, too many times to count. You figure it is you. You keep trying to adjust your energy state in a variety of ways-both healthy and unhealthy-to find equilibrium, security and relief from stress. You might be seriously hunting for clues about how to thrive in this complex world in which you live.
"There are some key things to understand now: (1) you are being affected by an evolutionary process that moves through specific stages, which is causing the energetic frequency of your body, emotions, and mind to accelerate, (2) because the rising frequency of your energy parallels your level of awareness, you are gradually becoming more aware, sensitive, visionary, empathic, and loving, and (3) the biggest challenge of the next few years will be working with your sensitivity, keeping your personal vibration clear, and learning to use 'frequency principles' to live successfully in the coming times." (frequency-the Power of Personal Vibration by Penney Peirce).

The answers do not lie in gadgets or gizmos, numbing or drama. The answers involve knowing what you can do with energy and how you can develop effective, efficient sensitivity. Your sensitivity is linked to your spiritual nature which maybe has been lost amid materialistic, work and pleasure pursuits. Your analytical mind perhaps has brought you success in business, but now you find that you need to be more and more innovative in your strategies. Or maybe you are seeing new ways to motivate people from within? Or you are now feeling that you must revolutionize your dinosaur industry?
If that paralyses you, you are not alone. If you feel pressured to change quickly, you are not alone. You need to understand that everything is progressing in right timing, and we're all in this together.  We are all shifting to a new frequency and we are all moving from a world where we learned that cleverness and willpower bridged the gap between us. Our new world is one where there is no gap to bridge and where love, support and the easy materialization of results and freedom are readily at hand.
In recent years, there have been many breakthroughs into new ways of being in these stimulating times. The popularized leading-edge scientific and metaphysical ideas have captured the hearts and imaginations of the public-and perhaps you? This information has helped us to "clarify what we have sensed is happening in the invisible realms and has encouraged us to develop rudimentary skills in working with energy and awareness." (Penney Peirce).
Wherever you are on this spectrum, you realize that, "If you want your life to change, you have to change your life." (Dr. Wayne Dyer). So, how to do this?
Be open…to learn, to change, to just be. This isn't easy, but then the great things in life aren't either.
Be open to learning techniques to change blocked emotion into a discerning sensitivity so that you can know what your soul is trying to tell you. Be open to creating your highest, finest vibration and choose to live from it on a regular basis. Be open to working to re-center in your home vibration when others drag you down. As Penney Peirce says, "There is a way to become a healthy 'sensitive' and there is great power in knowing how to work with your personal vibration."
The bottom line is: YOU are calling you forward. You are here at this special and amazing time on earth to witness great changes for all. Moreover, you are here to participate in creating the great changes that have been long foretold. You will be delighted to know that by being you fearlessly, you are already participating in the transformation of humanity.
And that just feels good-doesn't it?