Community Leader
Shawna McCrea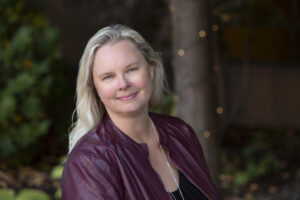 Shawna McCrea will help you tie a rope to your future. A veteran financial planner and community connector, Shawna understands the power of the human heart beneath money and business, and the possibilities that grow when people collaborate to pursue their visions. She sees how our unique stories shape our financial decisions, and how our journeys can converge to create our best lives — individually and together. 
Drawing on 21 years of leadership experience with TD Bank, Shawna cuts through the industry noise that can fuel our fears, and creates an investment plan based on her clients' specific life goals. Her unique power lies in the heart-centred approach she brings to her expertise. She gets to know each client as a person, addressing their anxieties and discovering their dreams, so that they can choose a meaningful course of action and take steady control over their money matters. She also knows that the best success is a joint effort.   
Shawna brings her caring and curiosity to the entire community. When she moved with her family to Kelowna from Calgary in 2003, as a branch manager for TD, she visited local businesses, fostering relationships and forging trust. She was deeply inspired by the entrepreneurial pride and passion running through the city. This experience also illuminated the need for businesses, networking groups, educational institutions, and individuals to bridge their silos and build lasting bonds. She began volunteering and joined the Kelowna Chamber of Commerce, eventually becoming the chair of the ambassadors for the organization. 
After leaving TD in 2015, Shawna launched Balance Well-Being, a community for wellness providers, potential clients, and influencers to meet, offer services, and exchange valuable information. Featuring Well-Being Wednesdays workshops, Coffee Collaborations, and powerful evaluation tools, BWB found a special home in the hearts of the Okanagan through Storytelling Tuesday, a monthly safe space for those wishing to share their stories — from harrowing to heart-warming — and form new friendships. 
Shawna's entrepreneurial success story began as a student, when she would organize large parties full of friends, coworkers, food, and entertainment. The result was always one of fantastic memories and new social ties. In addition to demonstrating her natural leadership abilities, these events taught her valuable lessons about collaboration that continue to motivate her actions today. 
Contact Shawna to discuss your dreams and next steps. Whether seeking advice for your financial future or ways to build your business, Shawna is ready to connect you to the better life you imagine.