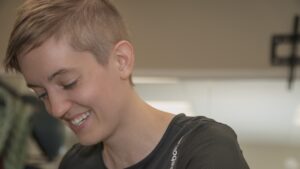 It has been a while since I last wrote an article. Things have been all over the place for me as of late, so I apologize.
The sun is at last shinning in the city I now call home and has inspired me to step out of my subject writing and provide you with outside sources of information about Bowen Therapy.
I am of course a huge believer in it. But then again I'm biased and I know it. So I went digging for some other research on the effectiveness of Bowen Therapy, or Bowen Technique. In the hope I could find something that was more based off some actual research.
Here it goes:
A test was performed on 39 individuals who had suffered migraines for 10 years or more. Conducted of 6 weeks, pretty awesome results with just 3 sessions over 6 weeks. You can find the link here http://www.bowentherapy.org.uk/bowen-research.php
I have worked with one person so far who has had issues with frozen shoulders due to an accident and my own husband who has struggled with shoulder problems for over 10 years.
This pilot study used 20 participants, who all experienced positive improvements. You can find the link here https://www.ncbi.nlm.nih.gov/pubmed/12184347
I have become quite fascinated about whether or not Bowen Therapy could help people suffering from Fibromyalgia or not and over the last 6 months I have stumbled across several testimonials as well as several small case studies regarding the effects Bowen Therapy has had on people suffering from Fibromyalgia. You can find the links here https://www.prohealth.com/library/the-bowen-technique-and-one-patients-fibromyalgia-relief-21121
http://www.fmauk.org/general-articles-highlights-208/612-bowen-have-you-heard-about-it-no-well-neither-had-i
I highly suggest if you know someone who suffers from Fibromyalgia or you do to read this PDF https://www.bowned.nl/wp-content/uploads/Scripties/Thesis-Bowen-Fibromyalgia-Hilde.pdf
Australia, which is of course the country Bowen Therapy was founded in has a whole host of research articles on the various issues Bowen can treat:
https://bowen.asn.au/supporting-studies/bowen-therapy-ilustrative-supporting-studies/
Hopefully this helps you see it's not just my opinion that Bowen Therapy works. It has been researched, although not extensively in Canada yet, but hopefully it will in the next decade or so. It is highly beneficial for a lot of issues. I've even started to find it helps clients become more connected with their body. For example how things have shifted and changed or even how they respond to every day stresses and the like. Bowen Therapy can also benefit emotional release, although that has probably not been researched as much, but I have witnessed this myself and experienced the power of emotional release with Bowen Therapy so I know it can and does happen.
Still not sure Bowen Therapy is right for you? Send me a message and we can connect and discuss if this body work would be ideal for you. And really you don't have much to lose as Bowen Therapy is very safe for everyone and so very non invasive.