"We have the power to take the first step in a new direction!"

- Iwona Sienko | BWB Business Member
Healthy Transitions Consultant
Have a Fabulous Day reader
Shawna McCrea, BWB CEO
Mindfulness, Coaching and Business Consulting
Spiritual Fitness Coaching. Channel Reading.
Welcome to Mazu, a new kind of social media. Designed for all ages with a focus on love, mindfulness and positive core values. We are a solution for the mental and emotional health issues arising from digital use and abuse.
Introducing Conversation Wednesdays
We are launching a
NEW kind of BWB Event:
* An opportunity for you to join in the conversation about People and Topics that Inspire or Challenge us
* BWB Business Members will lead the Conversation, share their experiences and wisdom
* You will be given practical take aways you can use
BALANCE WELL-BEING SHOW
2019 Theme: THE BASICS
*Are you aware of all your WELL-BEING options in the Okanagan?
* Take the opportunity to meet & learn about various LOCAL WELL-BEING practitioners!
* Take the opportunity to hear WELL- BEING practitioners speak & share their wisdom!
* You will come away with new knowledge, feeling inspired and pride for your community!
Examples - Chiropractic, Energy Healing, Physiotherapy, Psychology, Jin Shin Jyutsu, Kinesiology, Health Coaching, Business Services, Massage, Acupuncture,
Financial Professionals, Marketing Specialists, Yoga, Homeopathy, Mindfulness,
Naturopathic, Accountants, Meditation,Nutritional Counselling, Qigong, Websites
builders, Reiki, Fitness Centres, Trainers, Sports Clubs, etc...
$5/day & $10/weekend
by BWB Writer, Tom Kernaghan
How do you take charge of a frigging monkey on an emotional rollercoaster? First of all, stop listening to its crap. Secondly, don't get on the ride just because it wants you to. Thirdly, create a new reality ride for yourself and shift in that direction. If all of this sounds as compelling as it does daunting, then you are …
Intuitive Life Coaching, Alternative Therapy, Energy Healing, Akashic Records Work
BWB Business Members are there to
help support YOU!!!
BODY
FINANCIAL
(including business services)
MIND
SOCIAL

CHECK them out here Read more.
SUPPORTING BWB MEMBERS TO THRIVE & GROW BASIC - $20/month or $220/annual …Read more.
Tuesday Dec 11th
5:00-8:00
Wednesday
Dec 12th
12:00-1:00
Thursday
Dec 20th
9:00-10:30
SHARON'S BLOG:
Ho Ho Ho - it's time for holiday mindfulness.

Often holidays come so quickly that people scramble to keep up… keep up with social activates, holiday gift giving, and the energies that come along with busyness of the season. It might have you feeling a little numb, mindless rather than mindful, and surprised to see the credit card bills, the extra pounds, or the emotional tole your left with when its all over.
Here are a few suggestions that might invite the holiday season to be more meaningful, not because we are adding more and more to it, but because we are mindful of moments and experiences and enjoy them however they show up. Despite the many ways this time of year can pull us out of balance, with some of our own attention, with self-care, and by making small behavioural shifts, we can experience enjoyable holidays. MORE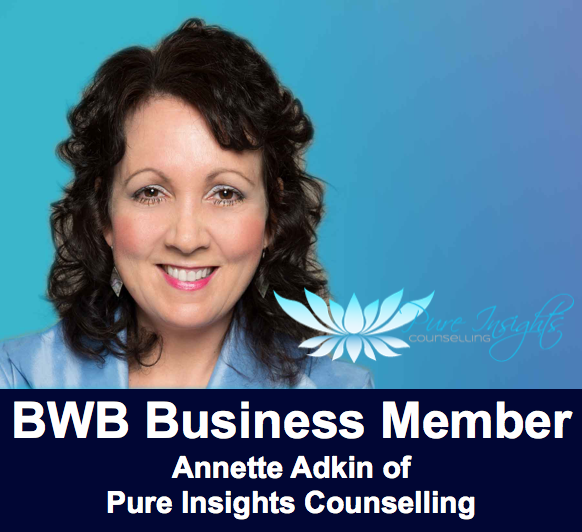 ANNETTE'S BLOG:
Science of Parenting
Having spent 30 yrs. as a counsellor working with parents of all backgrounds, what stands out for me is that parental frustrations is the result of parents "held captive" by the pre-programmed practices/neural pathways from their childhoods. Parents react to their child's behavior and will often react in a way that doesn't match the child's or the parent's needs in the present situation. Instead of trying to understand and be curious about what is happening for themselves or their child which includes emotional connection between the parent and child, the parent reacts based on past conditioning.
An example of this could be a child ignores a parent's direction – instead of recognizing that the child is not purposely being defiant or disrespectful, the parent reacts to the imagined disrespectful defiance which may mimic the responses of his/her own parents in childhood. Even if the behavior was defiant, an angry, aggressive response would be out of proportion to the needs of the situation rather than a compassionate, patient, curious response which could have resolved the issue and would be more beneficial to the child. MORE

CHRIS'S BLOG:
ASKING FOR QUALITIES
On many occasions, in casual or coaching conversations, I am asked what the secret is to creating more of what is wanted in life.
Is it a secret? No. Is it magic? No (although it can feel magical when your dream/goal/thing/person comes into your life!). Is it part of a formula? You betcha!
For those of you who know me, you'll recall that I used to coach athletes as a primary source of my work. I have come to realize, over the years, that performance nuggets are performance nuggets-no matter in whose hands they land. And, a team is a team, no matter what KIND of team is trying to operate more harmoniously and efficiently. MORE

DIANA's BLOG
Dare to Dream
My name is Shaleigh Spence and with my life I have always been the role of a leader. Or so I had to be. The example to set being the oldest sibling and the oldest of my cousins. I held a nurturing and motherly characteristic in my heart. Had a strong passion to help others. Five years ago I went on a trip to a small island in the Philippines to rebuild a school after the Typhoon. While staying there for the month I slept on the floor and showered with a bucket. It was an amazing experience until I witnessed something horrible.. the death of a two year old boy. I made a promise to go back and help again when I had proper medical training to help guide them by teaching basic first aid and CPR also providing them with a water filtration system. MORE


How BALANCED are You? About the BWB Assessment This assessment is an on-line well-being assessment tool that measures your individual well-being through a series of questions that were selected from extensive scientific research. The assessment was developed in COLLABORATION with the University of British Columbia. Body Pillar Body pillar is a fundamental indicator of life quality. Positive short-term and long-term health …
BWB YouTube Channel

* Storytelling Tuesday Highlight Reels
* Members and Partners Videos