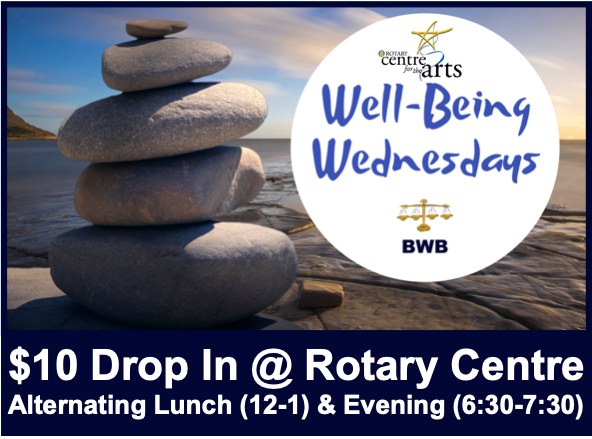 Oct 16th
6:30-7:30
Salloum
PAMELA LYNCH

Alesia Publishing
WRITING IN FLOW
Be in the right heart space to access your creative flow. When you do your content captures the attention of your about-to-be raving fans.
In this workshop, you'll learn the three essential ingredients to be in flow and the rituals needed to write consistently and effortlessly.
Oct 23rd
12:00-1:00
SunFM
MARIE MARTIN

InnerSpace Awareness
LIFE BEYOND LIMITATIONS WITH METATRON'S CODE!
Understand how to use Metatron's code to transmute beliefs in all six bodies and replace with something illuminating! Releasing past trauma from past events with compassion and full non-disclosure. We will also be setting your new intention firmly in place to manifest to the world and we will all hold space for each person individually so we can intensify the belief that you can and will achieve it! Marie Martin started with her own desire to serve others and make a BIG impact on the world. She began her own self discovery and developed tools to overcome her own "Protection Programs" which led her to follow her higher purpose. Marie's journey of self awareness and healing transformed her life with health and freedom.
Oct 30th
6:30-7:30
Salloum
JUDY HOLT

JH Health Coaching
ATRACT YOUR IDEAL LIFE
Using Law of attraction principles we can become more aware of how our thoughts are affecting what we are currently experiencing in our lives and begin to shift our mindset to attract more of what we want.
This workshop will offer practical tools for well being in all areas of your life.
Diet, Lifestyle and Mindset focus.

Live your best life effortlessly by enjoying optimum health, energy, focus, loving relationships and satisfying work.

Nov 6th
12:00-1:00
SunFM
KAREN BOWEN

Manager Know How
THE "EQ" OF LEADERSHIP
Emotional intelligence is a set of emotional and social skills that collectively establish how well we perceive and express ourselves, how adept we are at developing and maintaining relationships, how effectively we cope with challenges and how we use emotional information in an effective and meaningful way including decision making.

In this session, you will learn how important emotional intelligence is in your leadership, and how you can maximize your EQ.

Nov 13th
6:30-7:30
SunFM
CHERIE HANSON

Cherie Hanson, Creative
AUTHORING THE SELF HOW TO REWRITE EVERYTHING ABOUT YOU.
The word Authentic comes from the term to author or to write the story. Each of us has the ability to step out of fear and engage in a more supportive relationship with self. When we allow the subconscious mind to "Play with us like a sock puppet," (Gary John Bishop) we just recycle the same narrative, the same self sabotage. Cherie Hanson has studied transformation on all levels of self expression.
She will share the information that caused her body to heal, her finances to provide security and her courage to be open in her life. There is peace waiting at the end of the journey to who we were meant to be.
Nov 20th
12:00-1:00
SunFM
ALISA FARR

Kihew Therapy and Wellness Inc.
JOURNEY INTO SOUND
An introduction to how Sound Therapy benefits the body and brain, including an opportunity to sink into an Alchemy Sound Journey experience.
Alisa will share with you a brief history of how Sound Therapy has been a major influence in her own healing journey and why it has become her passion to bring its healing benefits to the world. Providing a snapshot of the mechanics of Sound and how it works within the body and of course, a chance to experience the celestial sounds she and her husband Cameron lovingly create with their Alchemy Crystal Singing Bowls.
Nov 27th
6:30-7:30
SunFM
KEYLA SEREEN OHS

Dec 4th
12:00-1:00
SunFM
KATE SHIVERS

Kate Shivers Allergy and Wellness
Dec 11th
6:30-7:30
Salloum
IWONA SIENKO

Healthy Transitions Consulting
STRESSSMART- HOW MINDFULNESS TAMES STRESS AND BUILDS RESILIENCY.
Study shows that most of us have chronically elevated cortisol, stress hormone, levels. As a result, we suffer from various problems that prevent us from living happy, fulfilling lives.
StressSmart draws on the latest research, human psychology and the wisdom of leading practitioners. This session is designed to introduce you to the science of mindfulness and offers an opportunity to experience mindfulness practices firsthand.
In this session, you will gain a deeper understanding of the impact chronic stress has on our lives and how to tap into the power of the mind with scientifically proven techniques to relieve stress and build resiliency. You will also learn how healthy daily disciplines and small changes in thinking and habits can lead to profound changes in health.
Iwona Sienko RN, BScN, MBA, while working for over 30 years in various health care systems, witnessed many of her colleagues, clients and employees experiencing chronic stress. During the time of healing from her own chronic stress, she has learned how to build resiliency in the body and mind. In a way, she bio-hacked her life to overcome adversities of her experiences. As a result, she has witnessed first-hand how the body and mind can heal from chronic stress when given proper support in the right environment. However, it takes more than healthy nutrients and exercise. Today as a nurse and mindfulness facilitator, she shows others how to manage stress in a healthy and effective way.
Dec 18th
12:00-1:00
SunFM
KASIA RACHFALL

Thriving After 40
NAVIGATING HOLIDAY STRESS WITH ACUPRESSURE POINTS YOU CAN ACTIVATE YOURSELF.
The holidays can be a source of mental and emotional stress for so many reasons. Did you know that certain acupressure points on your body are buttons that can be used to release stress?
Learn how to activate these points and other simple movements and energy alignment practices to help your body's energy flow optimally so that you feel your best mentally and emotionally.
Imagine enjoying the holidays instead of dreading all the get togethers and celebrations! These practices will empower you to feel in control of your responses and reactions during the holidays or anytime!