Table Information
20 Medium 6x2.5 $400* (Green & start with 1)
30 Small     6x1.5 $350* (Yellow & start with 2)
7   Large     8x2.5 $500  (Blue & start with 3)
Set up will be Friday 10am-2pm
Take down will be Sunday 4pm-5pm
Each table gets 2 weekend passes and 2 chairs
All linens are included with the tables - table skirts not included
The rooms will be locked up at night and the hotel has security but please don't leave anything of value overnight.
*$100 Discount for BWB Business Members with an Annual Membership or Members with a Monthly Membership since Sept 2018

If you are interested in being an exhibitor  Send an email of interest to Shawna@BalanceWell-Being.com
Videography is available
Shri Ananda will be offering special video packages for Speakers and Exhibitors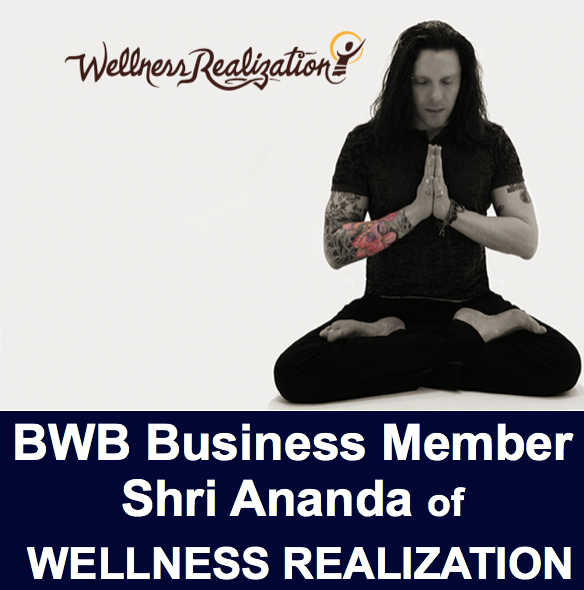 Shri Ananda
Phone: (403) 999-6976
Website: wellnessrealization.com
Promotional available for pre-order
Trevor is offering branded product for you to offer at the show
ECM PROMOTIONS
Your full service local supplier of decorated apparel, promotional items, and advertising specialty products effective in promoting your identity.
SCREEN  PRINTING  • EMBROIDERY  • LOGO PRODUCTS •  SPORTSWEAR  • SIGNS   • BANNERS  • AWARDS
Trevor Cooper
Email: trevor@ecmpromo.com  Ph: 250 212 3611
Website: http://www.ecmpromo.com/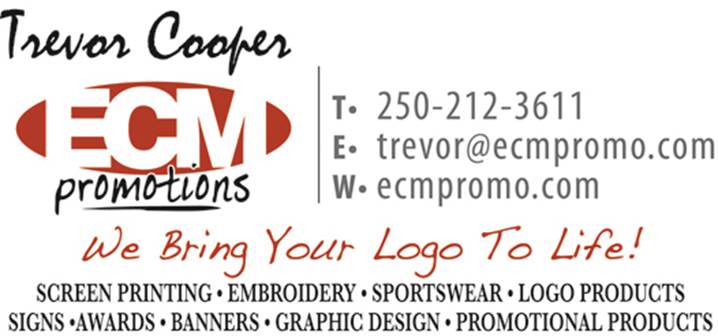 Draws
We are currently investigating using Maxogram for draws during THE SHOW - tbd
Speaker & Class information
Speakers will have 45 minutes starting on the hour and will be in the Sutherland Room.
The room will be set up theatre style with at least 50 chairs.
Classes will have 45 minutes starting on the hour and will be downstairs in the Parkinson Room.  The room will be set up with chairs along the walls so can be used for active classes like yoga or mediation and for passive classes like learning and instructional.
Both rooms are carpeted.
There aren't microphones, screens or speakers provided.
The hotel has found microphones aren't needed for these room sizes.
Exhibitor Goals
REPRESENTATION OF A MULTITUDE OF WELL-BEING PRACTITIONERS.
Examples Include:
BODY
FINANCIAL
(INCLUDES BUSINESS SERVICES)
MIND
SOCIAL
Chiropractic
Business Services
Psychology
Jin Shin Jyutsu
Energy Healing
Financial Professionals
Health Coaching
Equine Therapy
Physiotherapy
Marketing
Mindfulness
Sales
Kinesiology
Realtor
Sleep
Qigong
Massage, Reiki
Law
Counselling
Social Clubs
Acupuncture
Insurance
Meditation
Fitness Centres
Yoga, Pilates
Accounting
Performance Coaching
Trainers
Homeopathy
Websites builders
Nutritional Counselling
Sports Clubs
Hearing, Teeth
Community Organizations
Therapeutic Touch
Naturopathic
* Your business aligns with the Balance Well-Being Centre Inc. Values Code:
PURPOSE, SERVICE, CONNECTION, FREEDOM & COMMUNITY
* Your business isn't a multi-level marketing company - BWB's focus is LOCAL Business