When:
April 13, 2019 @ 12:00 pm – 12:45 pm
2019-04-13T12:00:00-07:00
2019-04-13T12:45:00-07:00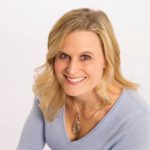 It was a fairy tale beginning with rose coloured glasses, but our difference in opinion between a hobby and career would eventually bring us to the breaking point. I was desperately hanging on to my image of how relationships worked, while resentment was building no matter how much I pasted on a smile and talked myself into being his cheerleader. The only option I saw was for him to change so I could be happy. This behind the scenes story of an Olympic sized marriage will inspire the audience to get curious and ask different questions while courageously owning a bigger experience for themselves. It demonstrates the power of connecting self-awareness, patience and strong advocacy to achieving resilient relationships and sustainable results. Key learning points – 1) Self-awareness 2) Courting and connecting 3) Advocacy
Bio Aly Pain delivers a passionate message about effective communication and engaging leadership based on her years of coaching Executives and Corporate Teams. She brings her stories from award-winning boardrooms to educate and enlighten others on what works, and what doesn't, when it comes to having cultures that drive cashflow. Living inside a high-performance team as the wife of Jeff Pain, 2006 Olympic Silver Medalist, means she knows what it takes to reach the podium. Aly speaks to Entrepreneurs, Managers and Business Leaders wanting to grow their awareness of how teams work, and leave with clear, simple tools to immediately implement in their organiza-tions. Her expertise is working with and through business leaders to build awareness and alignment for teams to connect, collaborate and create more than they thought possible, and have fun doing it!