When:
April 13, 2019 @ 11:00 am – 11:45 am
2019-04-13T11:00:00-07:00
2019-04-13T11:45:00-07:00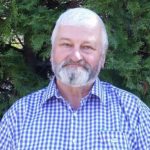 I have seen many people recover from "incurable" illnesses with determination and an unwavering desire to get well again.
There are two major underlying causes for sickness: "Toxicity and malnutrition".  Your way of thinking may play a huge role in rejuvenating your well-being too, I may add. OUR conscious mind is a very powerful tool in regenerating our health. "Access Consciousness Bars" is a method to release old, no longer useful emotions from our sub-conscious mind. Cleansing herbs and nutritional supplementation are an excellent tool to regain back our health and well-being! We also provide very economical and effective ionic foot bath devices you can utilize in the comfort of your home.
5G technology will be everywhere soon! Protect your health with our orgone generators,shungite pyramids and pendants that shield you from radiation emitted by electronic devices like wireless routers, cellphone towers, smart meters, computers and CFL lights.