When:
April 13, 2019 @ 10:00 am – 10:45 am
2019-04-13T10:00:00-07:00
2019-04-13T10:45:00-07:00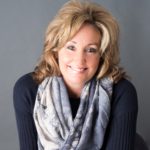 Interestingly, the medical profession (into whose custody many of us assign our health) cannot provide a definitive answer for what constitutes good health. That is obviously, because "health" and "wellness" means something different for each one of us. Many of us are consumed with feeling good, feeling better, measuring up, looking great, and finding the latest remedy or modality to deliver fast and easy results. It can be a fun and satisfying journey…or a nightmare of failed results.
What is really going on and how can we approach a more fruitful pursuit of being well?
Come on out for a lively discussion of the latest and greatest, and what will really work to help you feel better. After all, life is meant to be enjoyed, and a healthy body and mind will help you to do just that!