When:
April 12, 2019 @ 3:00 pm – 3:45 pm
2019-04-12T15:00:00-07:00
2019-04-12T15:45:00-07:00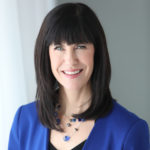 Gender-based violence is a plague on our society. At least one in three women will suffer violence at the hands of the man she loves over the course of her life. Every 2.5 days in Canada a woman or girl is killed violently, the majority by an intimate partner or family member. And every night in our country, more than 6,000 women and children seek refuge from abuse in shelters like Kelowna Women's Shelter. While the rise of the "Me Too" movement has taken the fight for gender equality to new heights, and societal opinions about, and tolerance for, abuse are at new lows, it is still happening at alarming rates to too many women in our community.
In this talk, Karen will explore the complex issue of intimate partner violence, highlight key abuse indicators to look for, and share practical suggestions on how you can respond when a family member, friend, neighbour, or co-worker discloses she is a victim.
As executive director of Kelowna Women's Shelter, Karen leads a team of passionate and highly-skilled staff in providing free emergency and transitional housing, counselling support, advocacy and preventive education to women and their children fleeing intimate partner violence and abuse. In operation since 1980, the Shelter serves the area from Peachland to Lake Country, and is guided by a mission to end abuse and build hope.http://www.kelownawomensshelter.ca