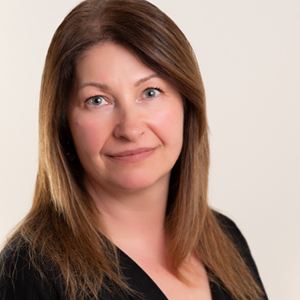 The sun is in the sky and summer activities are filling your calendar. Pack your bag, sport your best bling and rock summer in the Okanagan. "Yeah, shine on, like the moon and the stars and the sun."
Tempting food and (up & coming?) scorching weather are bound to be responsible for some stomach aches and sun burns. I am sure there will be a few beverages and burgers consumed in the sun.
As I am trying to morph my family and teach our clients to stay away from over the counter solutions to our daily discomforts, I have discovered many natural resources. Here are a few natural tips and alternatives to keep you from going over the edge and a few more if you happen to forget that there is an edge, finding yourself wallowing in remorse.
Did you know?
1. Sun exposure collapses your collagen?
Ingesting coconut oil on a regular basis stops this enzymatic reaction. This will give your body more internal protection from burning in the sun.
For extra-painful spots of sunburn, rub the area gently with sliced cucumber or potato. They contain compounds that cool the burn and help reduce swelling.
Vinegar contains acetic acid—one of the components of medications such as Aspirin. It can help ease sunburn pain, itching, and inflammation. Soak a few sheets of paper towels in white vinegar, and apply them to the sunburned areas. Leave them on until the towels are dry. Repeat as needed. You can also take a vinegar bath. To a cool bath, add two cups of vinegar
before you get in.
Mix baking soda and vinegar to make a thick paste, and slather it over the sunburned areas. Apply the salve before bedtime, and leave it on overnight.
Really bad burn? Sprinkle your sheets with cornstarch to minimize painful chafing.
2. Turmeric may prevent melanoma and cause existing melanoma cells to commit suicide?!
Be Prepared for too much FUN!
Turmeric is a natural anti-inflammatory and can help with pain associated with arthritis and sprains etc. It can be used as an antiseptic on cuts. As far as melanoma and other cancers, curcumin has been known to inhibit certain enzymes associated with cancer. It is also great support for good gut bacteria and intestinal health. These are just the benefits relative to this article, there are many more reasons to add turmeric to your day.
3. Raw apple cider vinegar can prevent a hangover if you take a tablespoon before bed?
Help dissolve foreign substances in the body with apple cider vinegar. ACV will also balance pH levels (junk food and alcohol are acidic) and increase deficient minerals such as potassium, calcium, magnesium, sodium and iron.
Like turmeric, apple cider vinegar can help prevent cancer. It aids in digestion and stomach pain after overeating. Need some energy? Take apple cider vinegar to beat exhaustion. Best of all it helps to whiten teeth for a glistening smile when meeting a hottie out on the town or asking hubby to get to his Honey Do List.
4. Ginger stops the toots?
Stomach aches from over eating and over consummation of sugar and alcohol can also be treated with raw or dried ginger. Ginger prevents gas and bloating. It has anti cancer properties and is another natural anti inflammatory. Car sickness can also be eased with ginger.
5. Some medications and supplements cause you to burn more quickly?
Specific medications cause you to burn more easily or break out into a rash, because some drugs are photosensitizers. This means they are very effective at absorbing ultraviolet light; (which the sun provides in abundance) then transferring that energy to your skin. Sun Spots can be accelerated without you even knowing it if you are taking St. John's Wort and many other seemingly innocent supplements and meds. If you are prone to hyperpigmentation or have randomly burned recently be sure to research whatever you are taking to ensure your safety. Check Google for a list of these.
6. Dehydration is the number one cause of headaches and migraines?
Remember to drink water, here's how much: take your body weight in pounds, divide that by two. This equals the number of ounces of water that your body requires for its optimal function. Try adding a slice of raw ginger and lemon (detoxifying) to your water for the health benefits of both.
Be Prepared for too much FUN!
It's important to wear a hat! Apply sun screen every few hours. Don't be in direct sun from 12-2pm. Call that time for a cool beverage, an ice cream in the shade while flashing passing by hotties with that glimmering smile and non bloated belly.
As much as I'd love to take your money lifting your saggy, sun ripened face, zapping your sun spots with my laser, and counselling you through diet related health conditions, I would prefer to see you taking care of yourself.
"So shine on you crazy diamond", although you bling you are not the strongest gem in town. Remember to be kind to yourself because you are precious
Odette Baumgartner
Certified Holistic Health Counsellor
Certified Live Blood Analysis Practitioner
Lic. Aesthetician
Odette's Skin.Laser.Wellness Clinic
Odette's